IPZ-902 Nishinomiya Bichabicha Tide Of Dream Sprayed Full Course Rebirth Tide Injection Number 343 Times And The Total Amount 3L Over Infinite Pleasure Splash!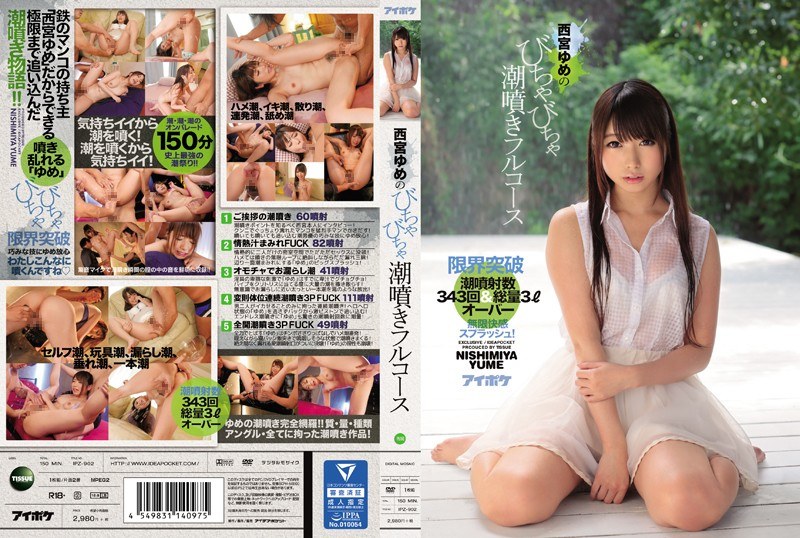 150 Min Beautiful Girl, Censored, Planning
Number of tidal blows 343! Total tide volume 3L over! It is! Extreme tidal blowing festival that driven the tide blow of Nishinomiya Yume to the limit! Quality, quantity, kind, angle · All about tidal blowing work! Fish tide, tidal current, scattering tide, continuous tide, licking tide, self tide, toy tide, leak tide, single tide, dripping tide! 150 minutes on tide, tide and tide on parade! The sound inside the vagina at the moment of ebb ejection is also clearly recorded with a sound collecting microphone! It is! "Dream" with iron pussy That's why I am the best strongest tidal blow!