SDMU-362 It Was Brought To The SOD (software-on-demand) And A Troubled Girl In Pawn Shops Daughter Vol.2 Money Pawn Lover AV Wooed!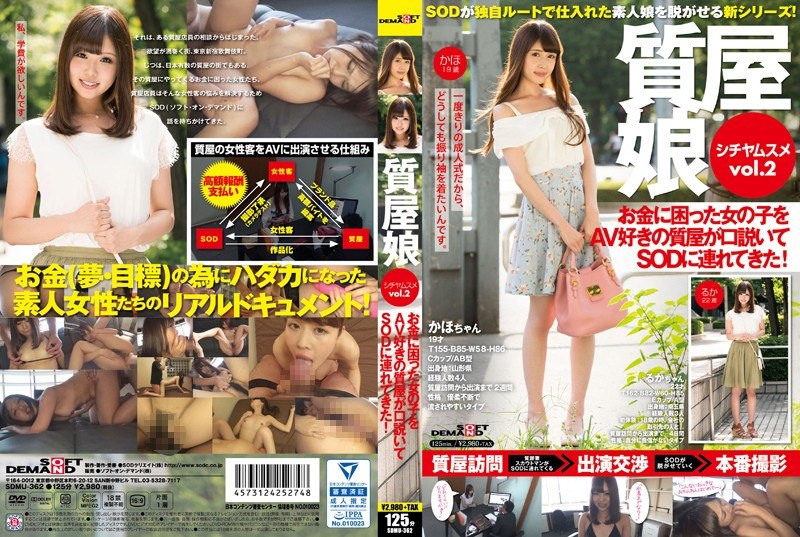 125 Min Amateur, Censored, Nampa, Office Lady, Planning
Seduce the amateur women who came to the pawn shop to SEX in the sexual harassment interview of SOD employees! ? New system. Remove AV lovers of pawnshop clerk by passing a girl in trouble in money to SOD. Because coming-of-age ceremony of the one-time, amateur daughter who had the really want to wear a long-sleeved kimono … such as a variety of circumstances exposing the bare skin in front of the camera! ! Innocence OL knitting good woman Do not miss the moment [go fallen Nagasare]!